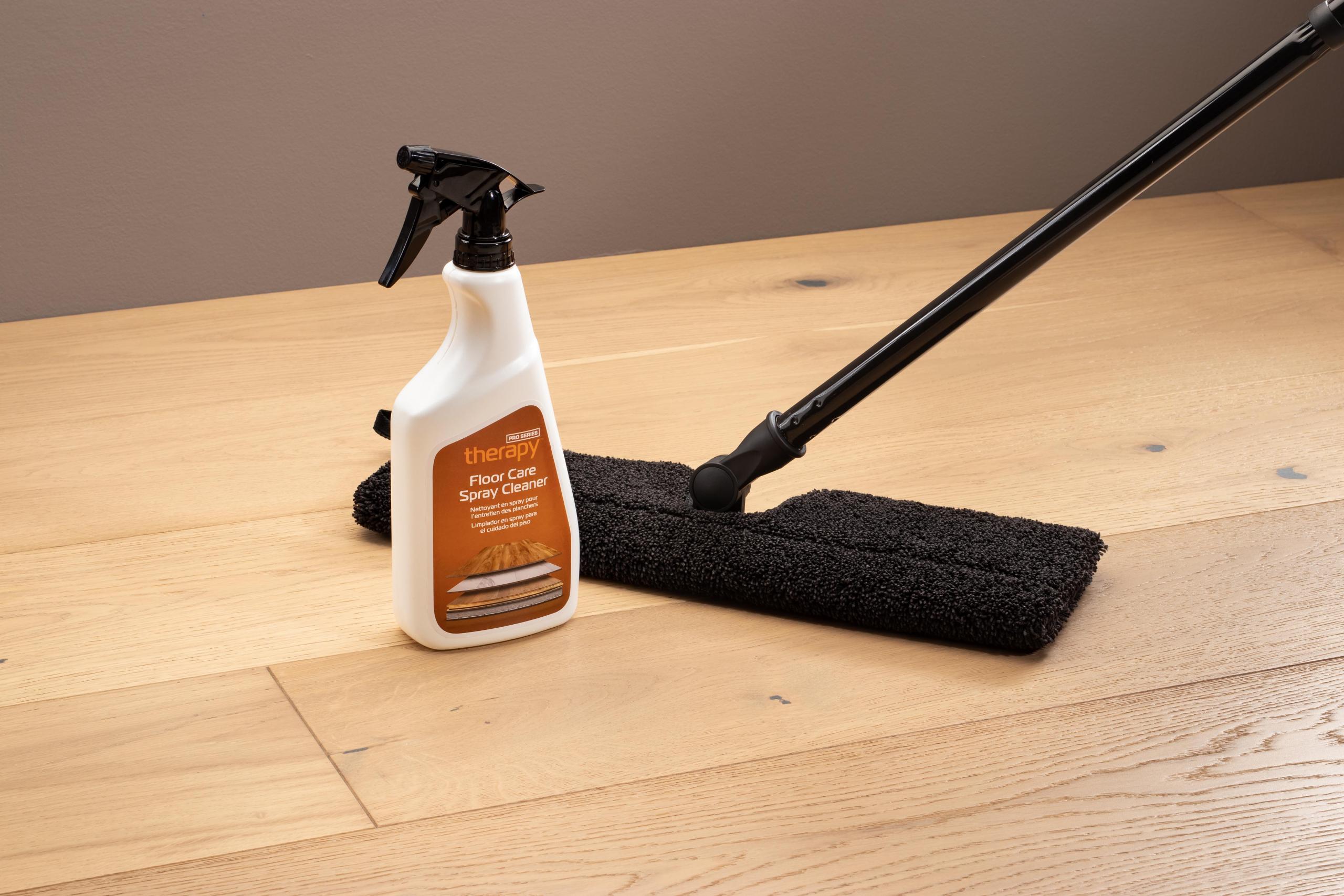 CARING FOR YOUR KENTWOOD FLOOR
Essential care & maintenance for your Kentwood floor. 
Kentwood floors are prefinished with state-of-the-art finishes designed to provide years of durability and easy care.  Some simple care & maintenance procedures will help to protect your Kentwood floor from unnecessary wear and damage. Click on the links below to see the recommended Care & Maintenance instructions for your floor:
Floor Care Instructions
FAQ
No! Steam cleaners should never be used on a wood floor. The combination of heat and moisture and pressure could be very damaging to the wood. For similar reasons, never use a wet mop or cloth when cleaning the floor, always use a damp mop or cloth only.
A vinegar and water solution may be used for occasional cleaning, particularly if there is a greasy residue on the surface of the floor. However, vinegar is an acid and if used over an extended period of time it may alter the gloss level of the floor.
If the finish has become dull simply from daily wear, a cleaning with Therapy by Kentwood Spray Cleanser should be enough to bring back its luster.
If the dullness is the result of fine, tiny scratches in the finish, then you may want to consider a 'recoat'. This should be done by a professional hardwood flooring technician. Your dealer can recommend someone for this. For more details, see the 'Repairing and Refinishing a Hardwood Floor' section.
Kentwood floors are factory finished with an advanced polyurethane finish that is both durable and easy to care for. (Note: a few styles of Kentwood products are finished with oil based finishes. These require a different care & maintenance routine.) Basic cleaning involves two simple procedures.
Sweep or vacuum the floor frequently to remove loose dust and grit. This is very important to the long term performance of the floor and its finish. Small particles of loose grit act like sandpaper on the surface, wearing it down over time and dulling the gloss. Regular sweeping or vacuuming will help keep these abrasive particles off the floor. (Having mats at entryways is a good way to keep grit off the floor as well.)
Day to day wear will 'dull' the floor as dirt and oils get deposited onto the surface. To clean these away, use a cleaning solution specially formulated for prefinished hardwood floors, like Therapy by Kentwood Spray Cleanser. Follow the product instructions.
The following products should not be used on your Kentwood floor:
detergents, oils, waxes, polishes, bleach, scouring agents
'all in one floor cleaners'
oil soaps
These products will either damage the finish, or leave residues that will dull the appearance of the floor.
For polyurethane finished floors we recommend Therapy by Kentwood Cleanser or similar cleaning product designed for use with pre-finished hardwood flooring. 
For oil-finished floors please consult the product's Care and Maintenance instructions.