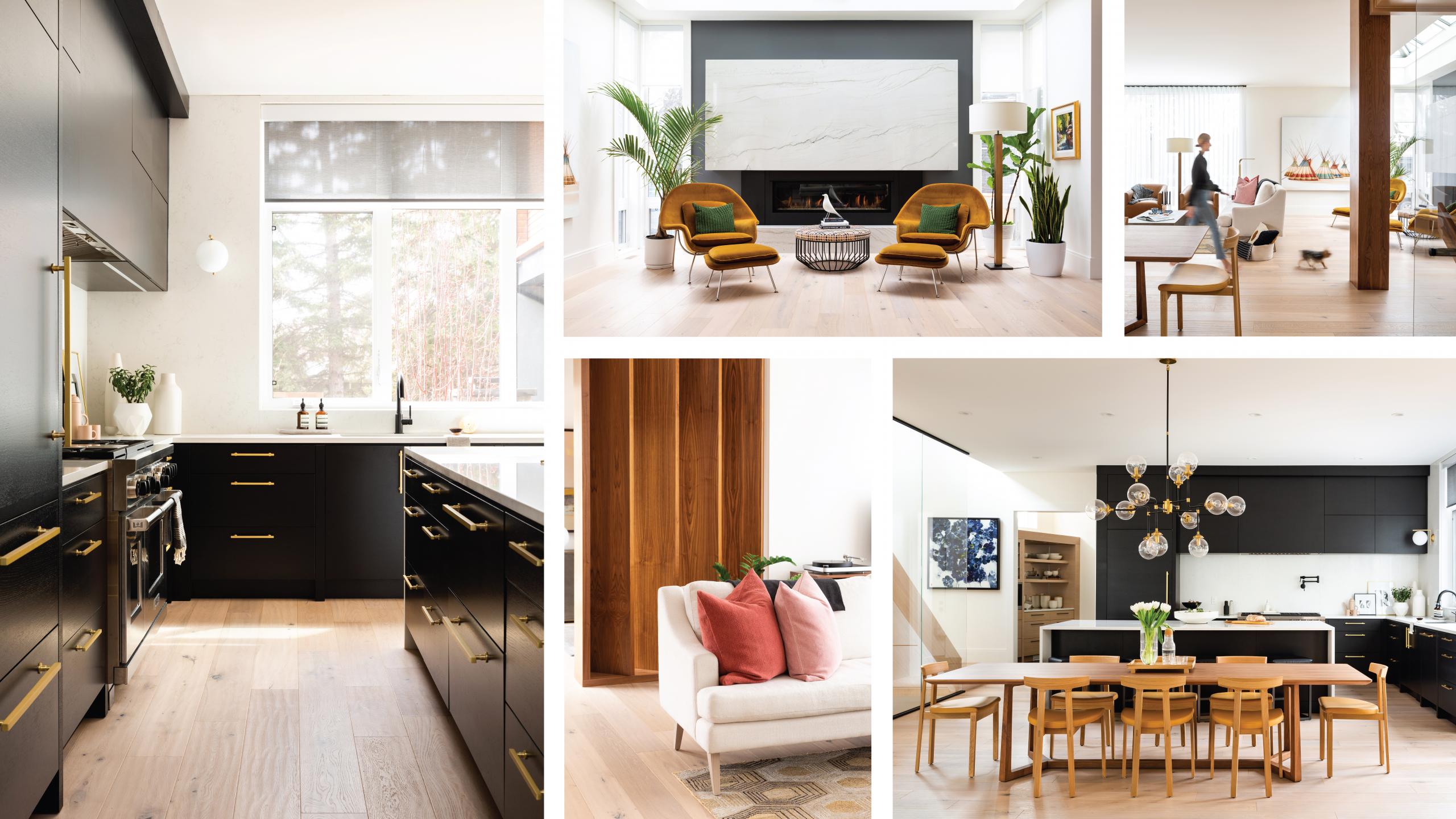 Projects
•
September 2020
Sculpted Oak Halfmoon Bay Chosen for Unique Imperial Drive Residence
Exceptional design is made up of exceptional elements. A bold cabinet color, a sculpted floor, a flash of brass. This Calgary residence by Amanda Hamilton Interior Design featuring Sculpted Oak Halfmoon Bay, brings unique elements together to create something extraordinary. Described by the designers as mid-century, Scandinavian, Palm Springs, Art Deco, glam-minimalism - this home is as unique as the people who live there. 
Sculpted Oak Halfmoon Bay has a grand presence in this open concept space giving natural texture and a neutral canvas to add bold and colorful furnishings. Monochrome elements paired with sculptural lighting and colorful art makes this a space to remember.
Learn more about Sculpted Oak Halfmoon Bay here.
Interiors by Amanda Hamilton Interior Design.
Photography by Joel Klassen.