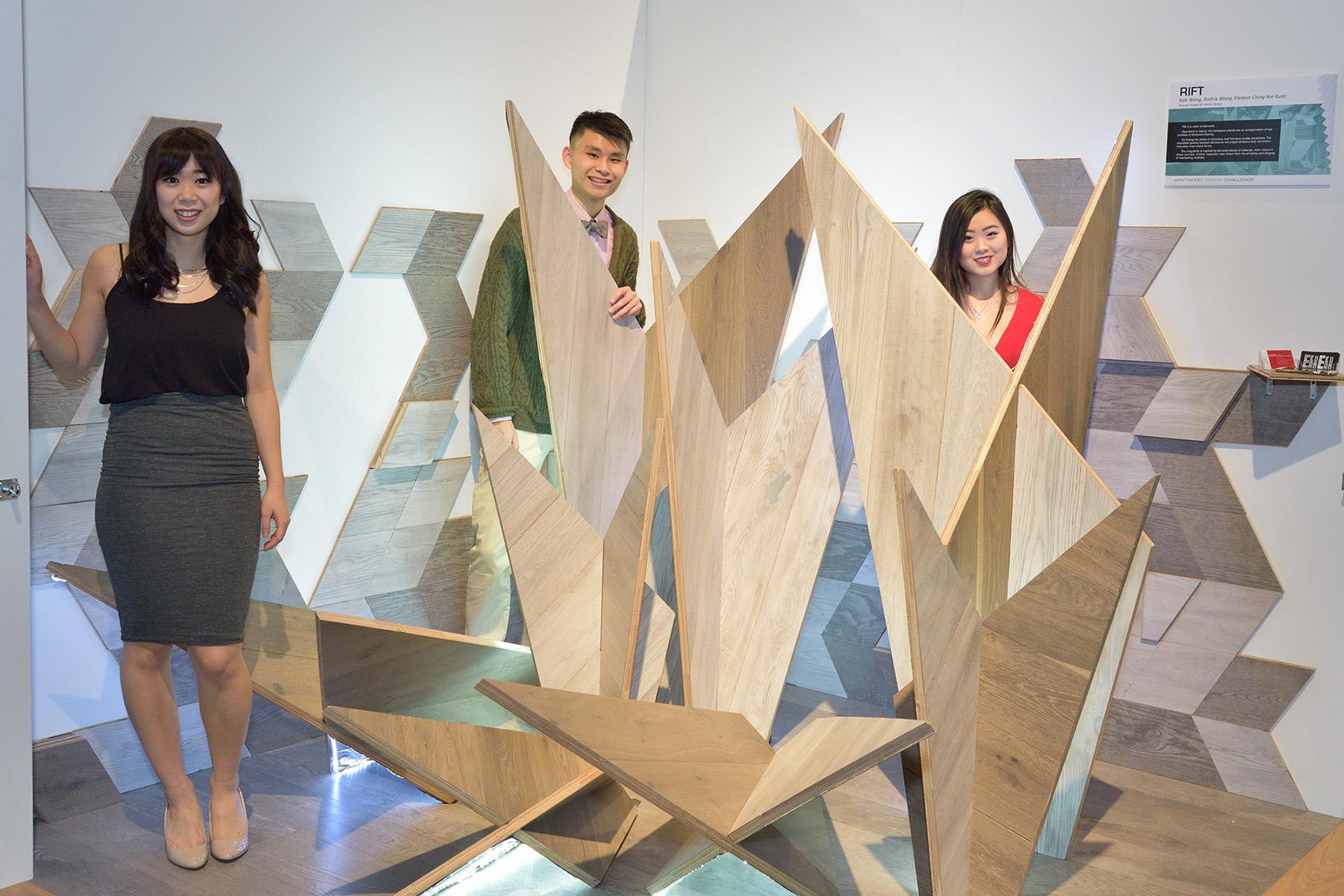 Metropolitan Design Challenge
It's back! The Metropolitan Design Challenge returns to IDS Toronto. 
Metropolitan is bringing its Design Challenge to IDS Toronto 2023. The flooring manufacturer and distributor tasked interior design students in Ontario with transforming a blank 10'x10'x8' space into an award-winning creation. 
To qualify, all entrants needed to incorporate hardwood flooring from Kentwood, Metropolitan's line of hardwood flooring, into the final design. Visit IDS Toronto to see creations from the top four finalists:

•          Doris Chen & Jihyuk Kim of Toronto Metropolitan University for Light Realm
•          Cali Pitcher of Georgian College for Kentwood Pavilion
•          Lauren Chapman of Georgian College for Phantasmagoria
•          Tu Dinh Quan, Nhu Quan and Rui Chiao Chang of George Brown College for Still Me
Visit IDS Toronto and see what the next generation of designers created in response to the Metropolitan Design Challenge. View the top four entries and vote for your favourite design at the Metropolitan booth. The design with the most votes will receive the People's Choice award and $1,000! Visit metrofloors.com/IDS2023 for contest updates.