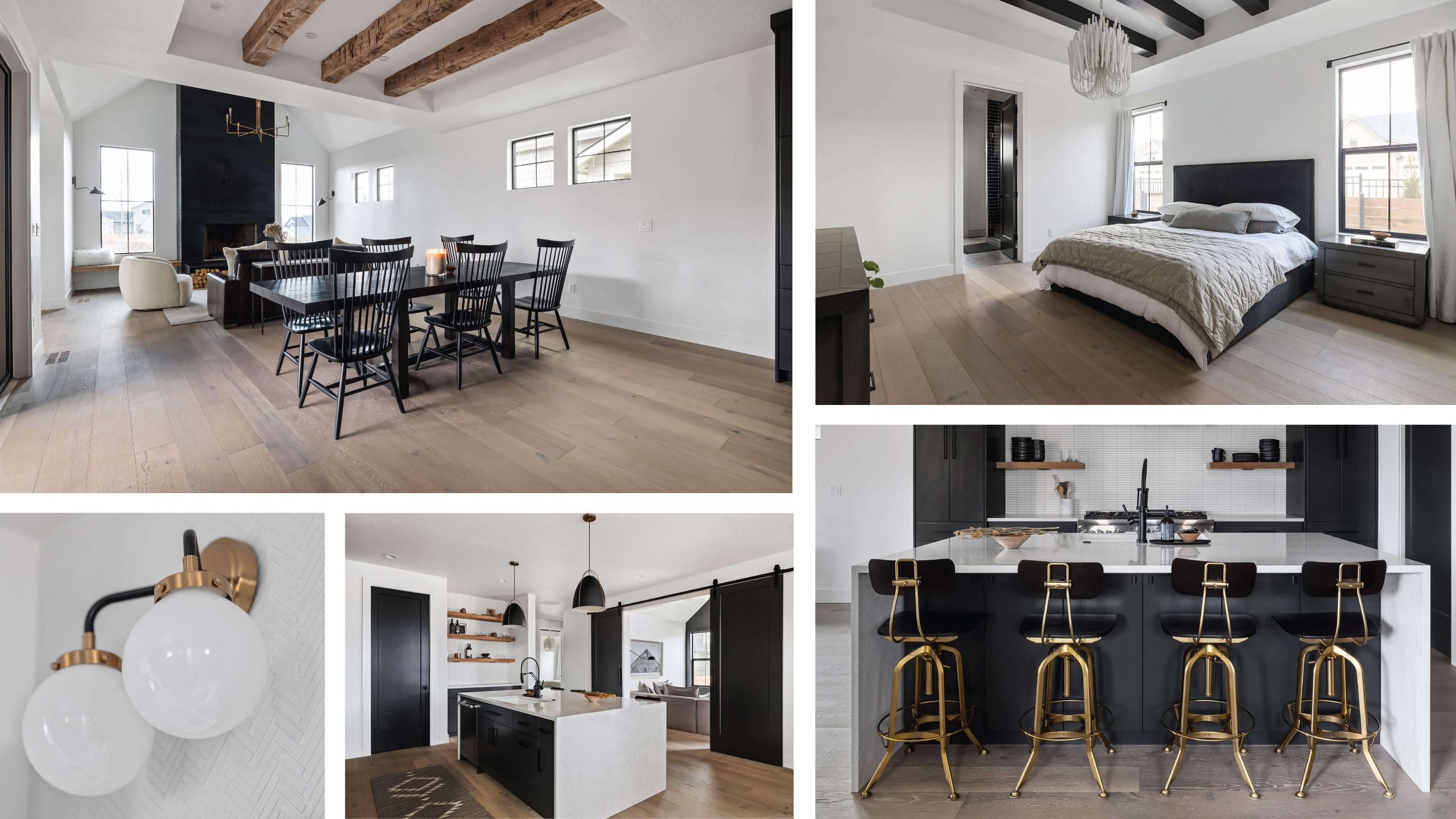 Projects, A&D
•
February 2021
Lauren Smyth Residence Features Kentwood Brushed Oak Whisker Floors
Background
"I always start my process with hardwood flooring. And, I always start with Kentwood," says Lauren Smyth, the lead interior designer of Alturas Homes in the American northwest.
Lauren designs 80 spec homes a year. Last year, the time came to design a home for herself.
Partnership
Alturas Homes in Boise, Idaho, is an exceptional builder that Metropolitan has been proud to work with for several years. Alturas Homes use Kentwood exclusively in all of their new communities, and is the sole hardwood flooring provider for Lauren's projects.
"They have all the right tones and textures," she explains.
The widely popular, and in-demand, interior designer chose Kentwood Brushed Oak Whisker from the Plateau Collection for her new house.
The look
Clean lines and a modern aesthetic characterizes Lauren's design style, while channeling the wild of the mountains and the rivers surrounding her hometown Boise.
She calls the overall look of her home, "Ski Mod Minimalist," where the exquisite Brushed Oak Whisker added a feeling of modern sophistication and calm contemplation.
The long, wide boards work in beautiful harmony with the open, wide spaces and the huge amount of natural light. The flooring's brushed surface texture with its soft-colored stains uncover the hidden character of the wood grain below.
The result
"I walk in every single day and I think like, these floors are so beautiful. I love them so much. And, I was really nervous about them with our two dogs but they have performed really well, and they look great," Lauren concludes.
For more interior design inspiration ahead of the upcoming spring builder season, be sure to check out the complete Plateau Collection.
FLOORING: Brushed Oak Whisker
LOCATION: Boise, Idaho
INTERIOR DESIGNER: Lauren Smyth, @laurensmythdesign
BUILDER: Alturas Homes
PHOTOGRAPHER: Abby Blossom Photography
VIDEOGRAPHER: Jon Conti