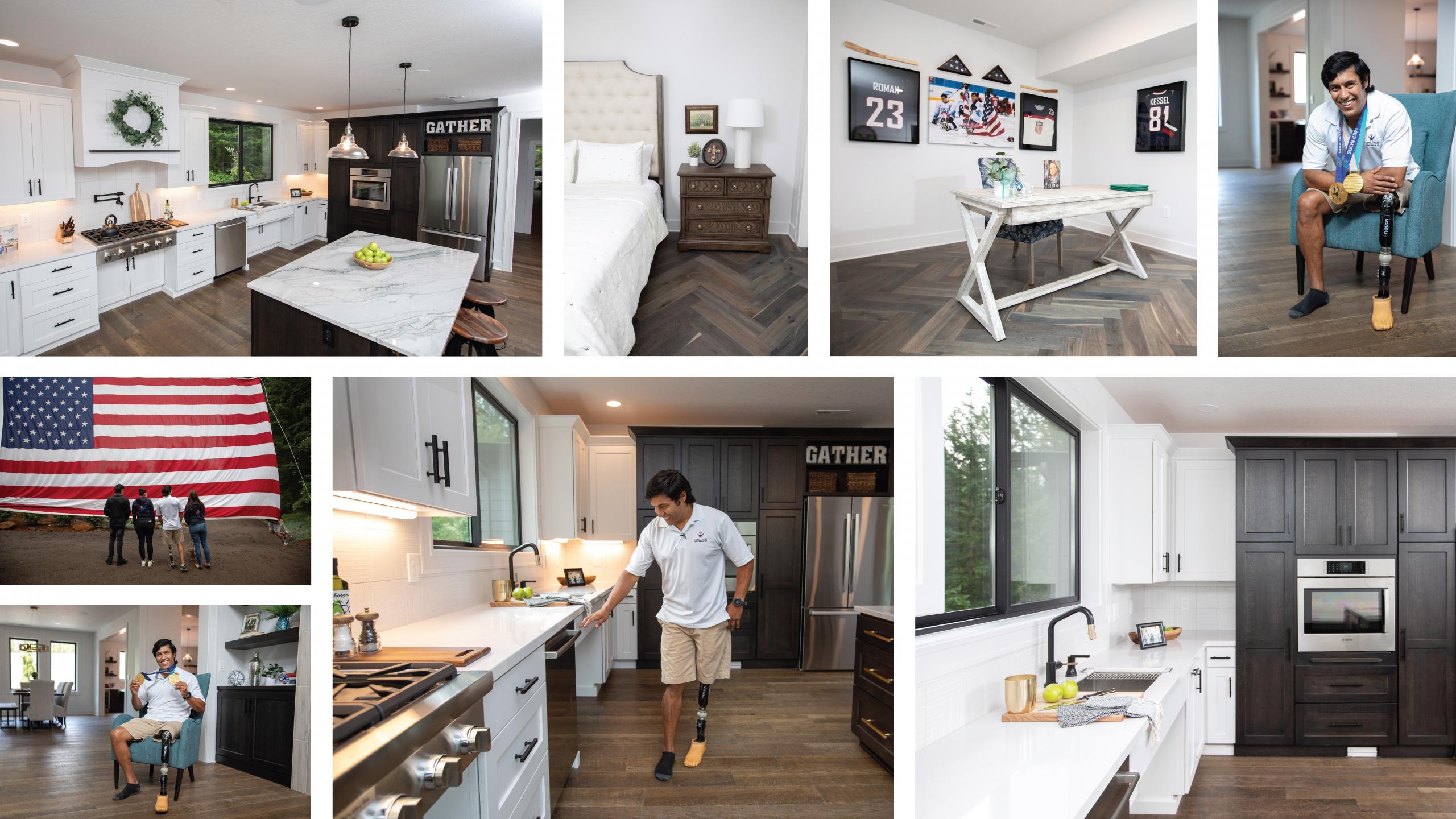 Press, Projects
•
October 2020
Kentwood Partners with NWFA To Support Gary Sinise Foundation
The Gary Sinise Foundation R.I.S.E. program (Restoring Independence Supporting Empowerment) builds specially adapted smart homes for severely wounded veterans and first responders in the US. The National Wood Flooring Association (NWFA) has long supported the program, and recently called on Kentwood to participate by providing hardwood flooring for the program's 46th home.
The home was built for United States Army Staff Sergeant Rico Roman and his family. Roman was seriously injured by an improvised explosive device while on his fourth deployment in Iraq in 2007. The blast resulted in the loss of his left leg, with extensive damage to his right leg.
The custom designed home provides many features to allow Roman independence and freedom of movement, and includes many touches of everyday luxury, including hardwood floors by Kentwood. The main floor features Brushed Oak Washita from the Milltown collection, while the lower level is finished with Brushed Oak Lynnwood from the Cascades series. The installation was handled by NWFA member Jorge Perez of Epic Hardwoods, who gave a glowing review: 'Thank you for this awesome product. It was really nice to work with and we had a great time installing it.' The dedication ceremony took place on July 2nd in Brush Prairie, WA and the Roman family were clearly delighted with their new home.
Kentwood is grateful for the opportunity to participate in this very worthy program and we look forward to further partnerships with NWFA and the Gary Sinise Foundation. For more on the R.I.S.E. program, click here.
See a full video of the exciting unveiling ceremony here.
Learn more about the flooring donated to this project below:
Brushed Oak Washita from the Milltown Collection.
Brushed Oak Lynnwood from the Cascades Collection.