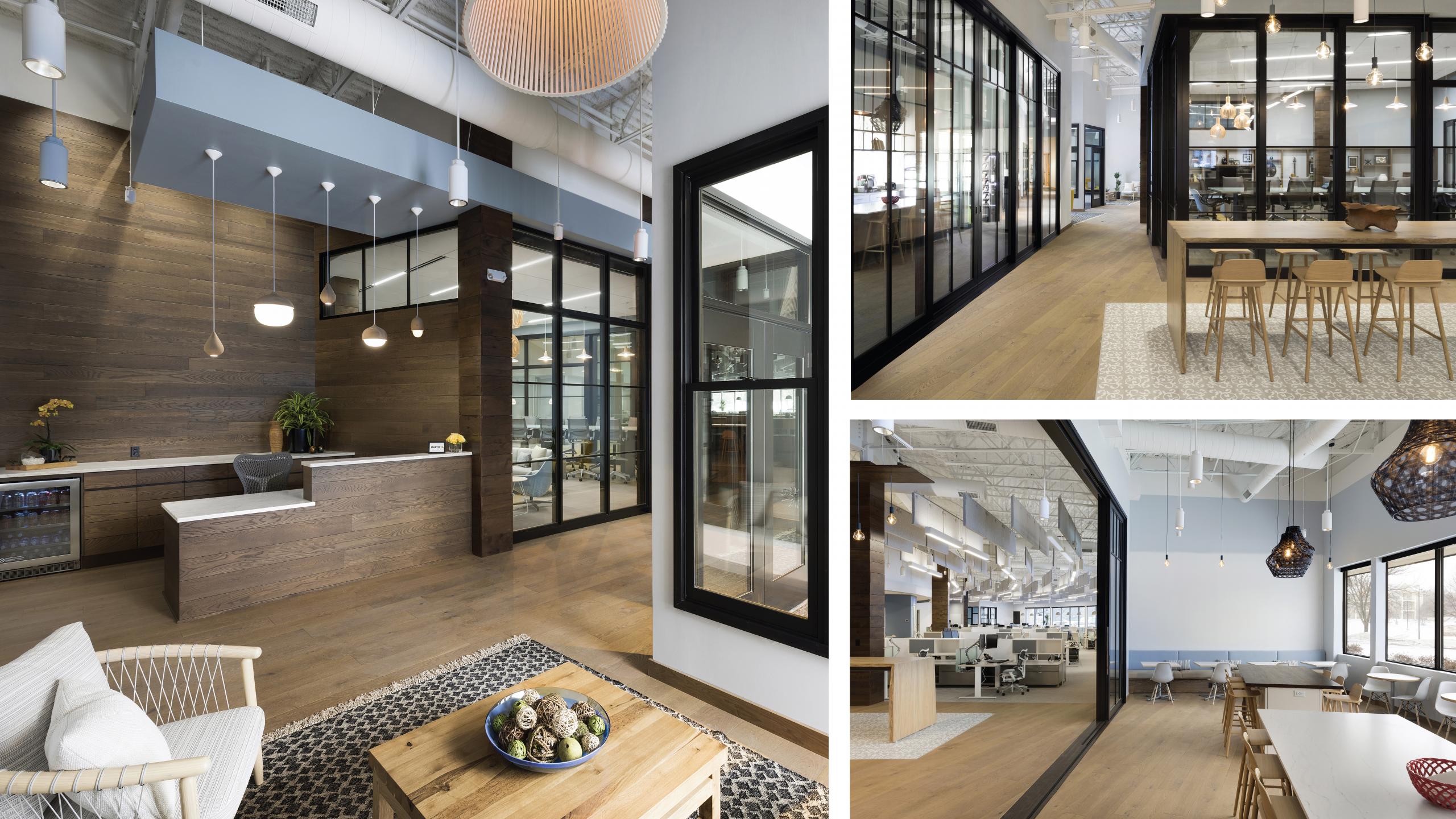 Brushed Oak Warbler Among Great Company At Marvin Windows Head Office
Marvin Windows is a pioneer in its industry offering craftsman-quality construction, energy-efficient technology, and the industry's most extensive selection of shapes, styles, sizes and options. Since the beginning they have always looked for new innovations and ways to deliver the most beautifully handcrafted, highest performing windows and doors. For their head office in Minnesota, they called upon Shea Design and Greiner Construction to develop a space that reflects their innovative and quality-driven company.
The office shows off their beautiful black-trimmed products with custom partitions and sliding doors a dominant feature of the space. Glorious high ceilings are dotted with creative acoustic panel installations and unique lighting solutions. On the floor, our Brushed Oak Warbler brings natural warmth to the contemporary design while custom furniture adds further depth and dimension.This multi-functional space gives employees options for both private and casual meetings and is suitable to host a variety of corporate events.
Shea Design managed to create a space that is both modern and welcoming; a space fit for an innovative company at the top of their game. We are pleased to have our flooring in such great company!
To learn more about Brushed Oak Warbler click here. 
To learn more about Marvin Windows click here.
To see more work from Shea Design and Greiner Construction click here and here. 
Photography by Spacecrafting.