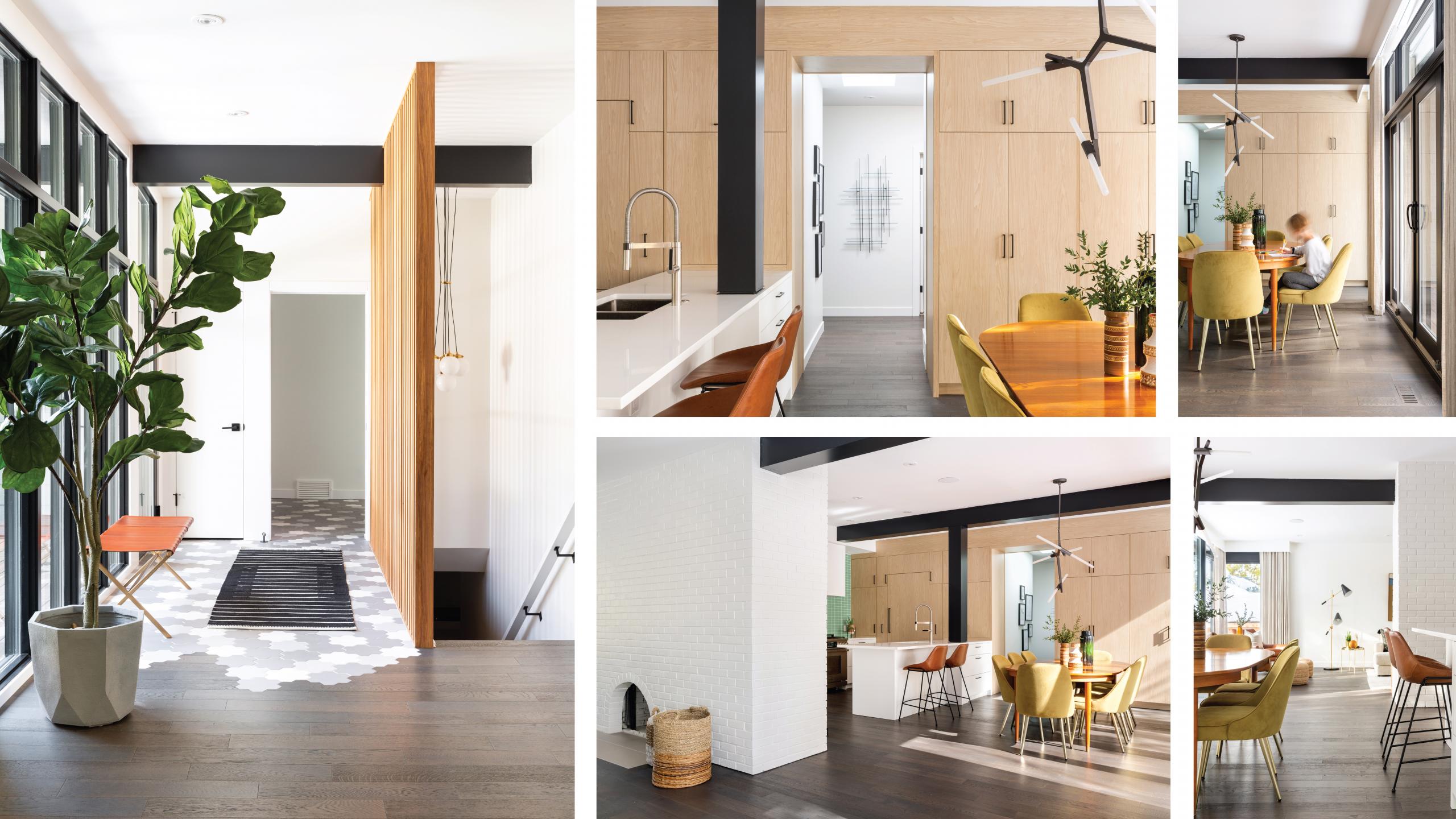 Brushed Oak Otter Featured In Alykhan Velji Design's University Heights Residence
What's old is new again in this 1950's inspired renovation by Alykhan Velji designs in Calgary. A warm and inviting color palette brings waves of nostalgia with a fresh perspective. Vintage furniture combined with modern finishes gives this space character and charm without feeling cluttered.
In the open concept kitchen and dining room, a retro green backsplash mixes with a modern light fixture for interest and focal point, while flat paneled cabinetry and modern black accents keep things fresh. Our Brushed Oak Otter is on the floor bringing rich depth and subtle character to the space. The original brick fireplace was painted white to brighten the space and gives modern texture and a unique vibe.
A vintage table and vases combined with plush velvet chairs make for a cozy dining space, perfect for family dinners and intimate gatherings. Looks like a great spot to get some afterschool homework done too! The entryway of this home certainly makes a statement with a whimsical tile flooring detail, interesting pattern play, and a beautiful chandelier. This home sure knows how to make a first impression.
We love a home that mixes old and new to create something that is as unique as the family who lives there. Alykhan Velji and his team proved once and again that they are the masters of the mix.
Learn more about Brushed Oak Otter here. 
Interior Design by Alykhan Velji Designs.  
Photography by Klassen Photography.