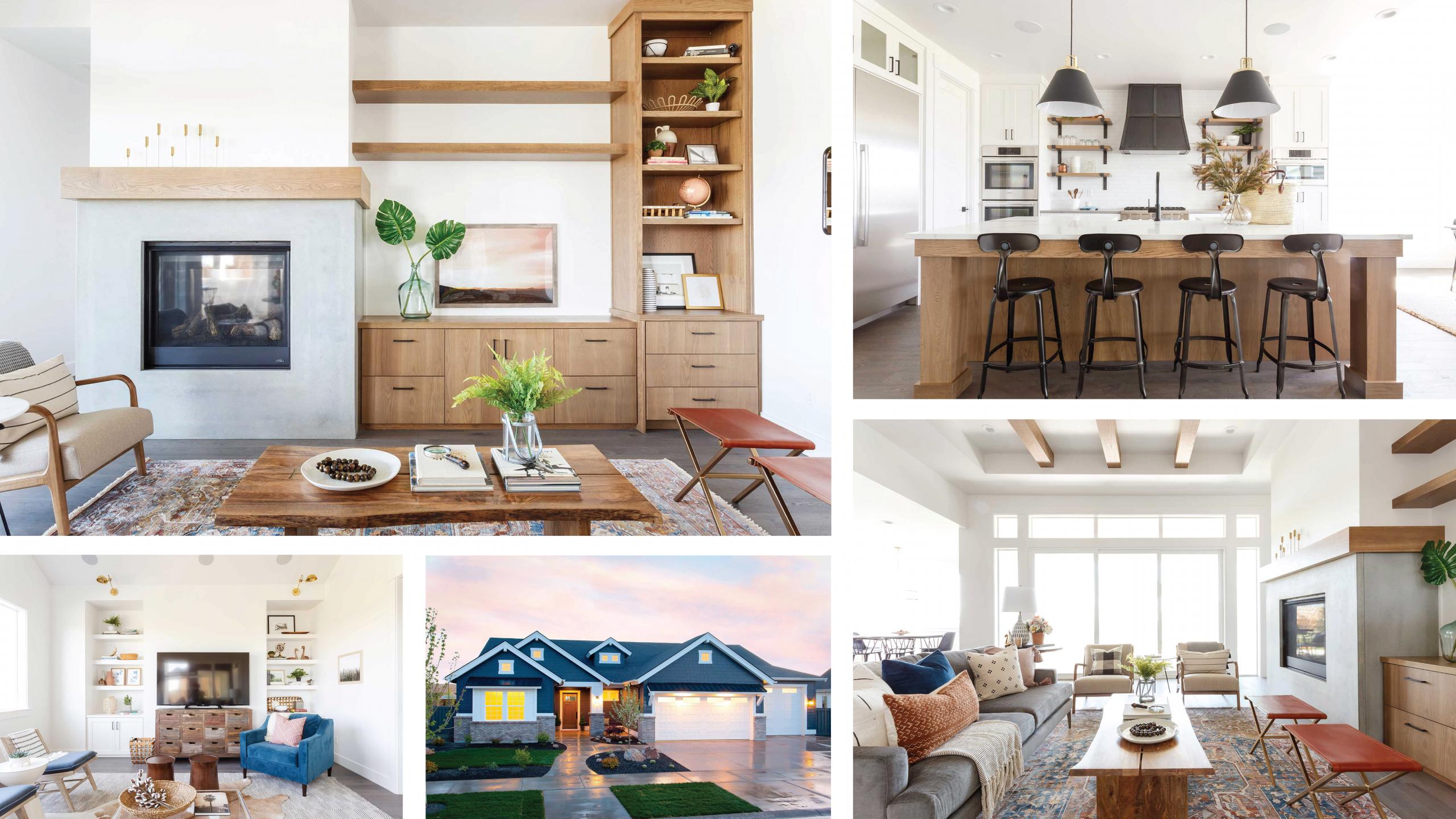 Brushed Oak Newcastle Shines In The Emerald Model Home
The Emerald is a brand new style of model home from Alturas Homes featured in this year's Boise Spring Parade of Homes. The home has a lovely character that mixes texture and color to create a welcoming and relaxed space with plenty of interesting features that catch your eye.
In the living room, concrete, leather and wood combine to create a beautifully balanced environment. A great mix of patterns gives the space a modern eclectic vibe that makes it unique. Brushed Oak Newcastle adds depth to the floor while pops of greenery in the styling bring the space to life.  
It's hard to pick a favorite feature of the show stopping kitchen in this home. The custom metal hood fan, the floating shelves and the gorgeous wood island truly make it fantastic. The contrasting finishes in black and white strike the perfect balance with a mix of warm woods. What a fabulous atmosphere in which to entertain!
To learn more about Brushed Oak Newcastle click here.
To check out more from Alturas Homes click here.
Photographs by Andi Marshall.