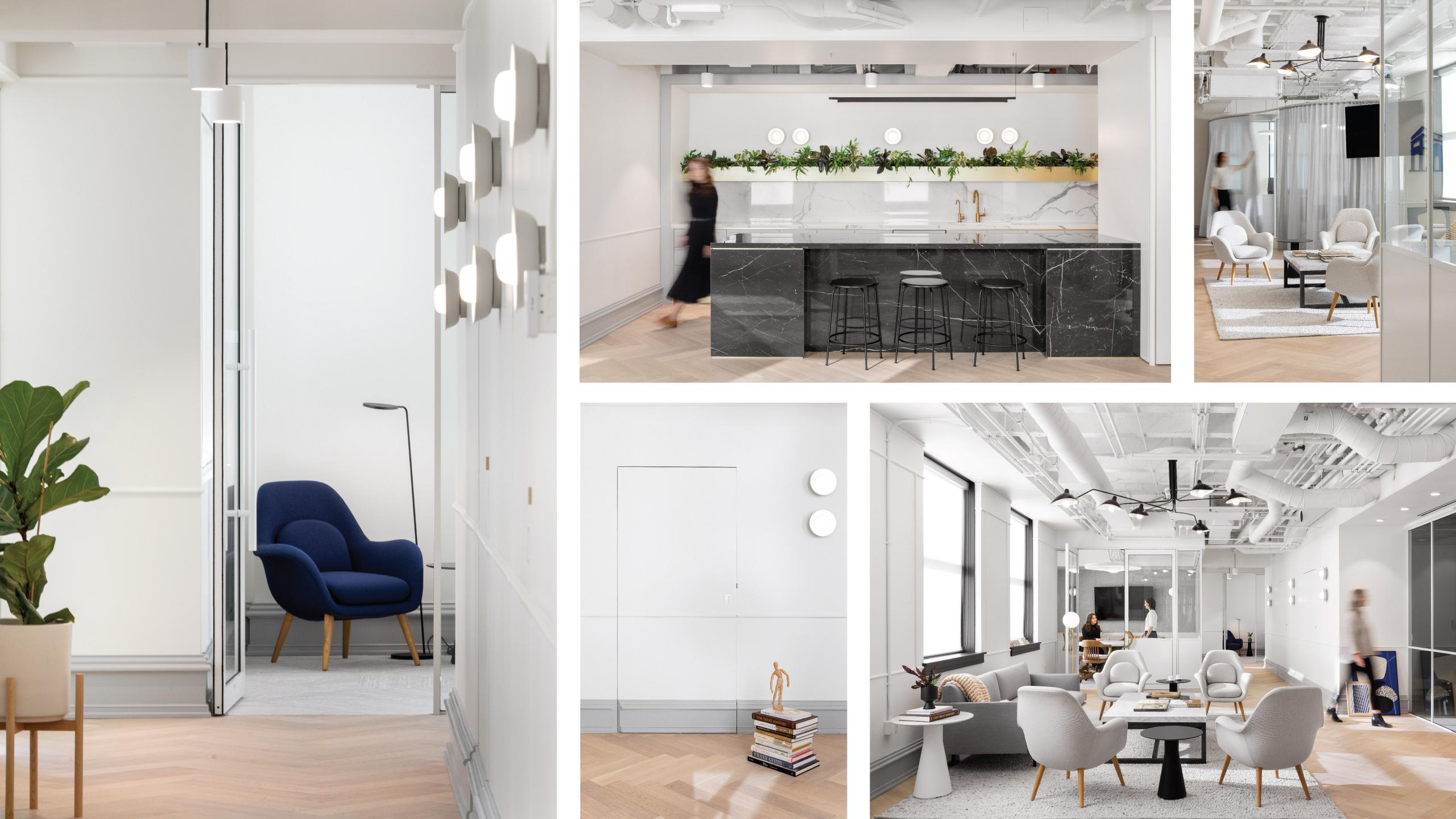 Brushed Oak Athabasca Herringbone Flooring Featured in Modern Vancouver Office of BlueArck Private Equity
Situated in one of Vancouver's most beautiful historic buildings, The Marine Building, lies the newly designed office of BlueArck Private Equity. Here, the elegant comfort of French Country design was mixed with the sophistication of a modern Parisian apartment. ‎‏‏‎‎‏‏‎ ‎ ‎‏‏‎ ‎‏‏‎ ‎‏‏‎ ‎‏‏‎ ‎‏‏‎ ‎‏‏‎ ‎‏‏‎‎‏‏‎ ‎‏‏‎ ‎‏‏‎ ‎‏‏‎ ‎‏‏‎ ‎‏‏‎ ‎‏‏‎ ‎‏‏‎ ‎‏‏‎ ‎‏‏‎ ‎‏‏‎ ‎‏‏‎ ‎‏‏‎ ‎‏‏‎ ‎‏‏‎ ‎‏‏‎ ‎‏‏‎ ‎‏‏‎ ‎‏‏‎ ‎‏‏‎ ‎‏‏‎
Background
BlueArck brought on Edit Studios to create an office environment far from the intimidating aesthetic of traditional financial workplaces. A typically male dominated industry, they specifically wanted their space to balance masculine and feminine elements, creating a more welcoming environment for all. Edit Studios was challenged with the task of creating an office that felt more like home than work, with the sophistication of a space that says BlueArck is a trusted financial partner.
Partnership
Edit Studios worked with the Kentwood team to find flooring that both achieved their distinct desired look and one that could stand the test of time in a commercial environment. The flooring needed to be unique, beautiful, and durable.
The Look
To get the right balance of history and modernism, there was no better fit than a classic herringbone style in a clean and modern blonde finish – Our Brushed Oak Athabasca. This floor brings sophistication and elegance, giving subtle visual texture to the space.
The Result
A friendly yet sophisticated environment that welcomes everyone to the table was created for this office. Edit Studios demonstrated they are true masters of the mix, proven through innovative solutions and intricate design details. BlueArck Financial employees and their customers alike will enjoy spending their time in such an elegant and hospitable space.
FLOORING: Brushed Oak Athabasca
LOCATION: Vancouver, British Columbia
PHOTOGRAPHER: Ema Peter
INTERIOR DESIGNER: Edit Studios