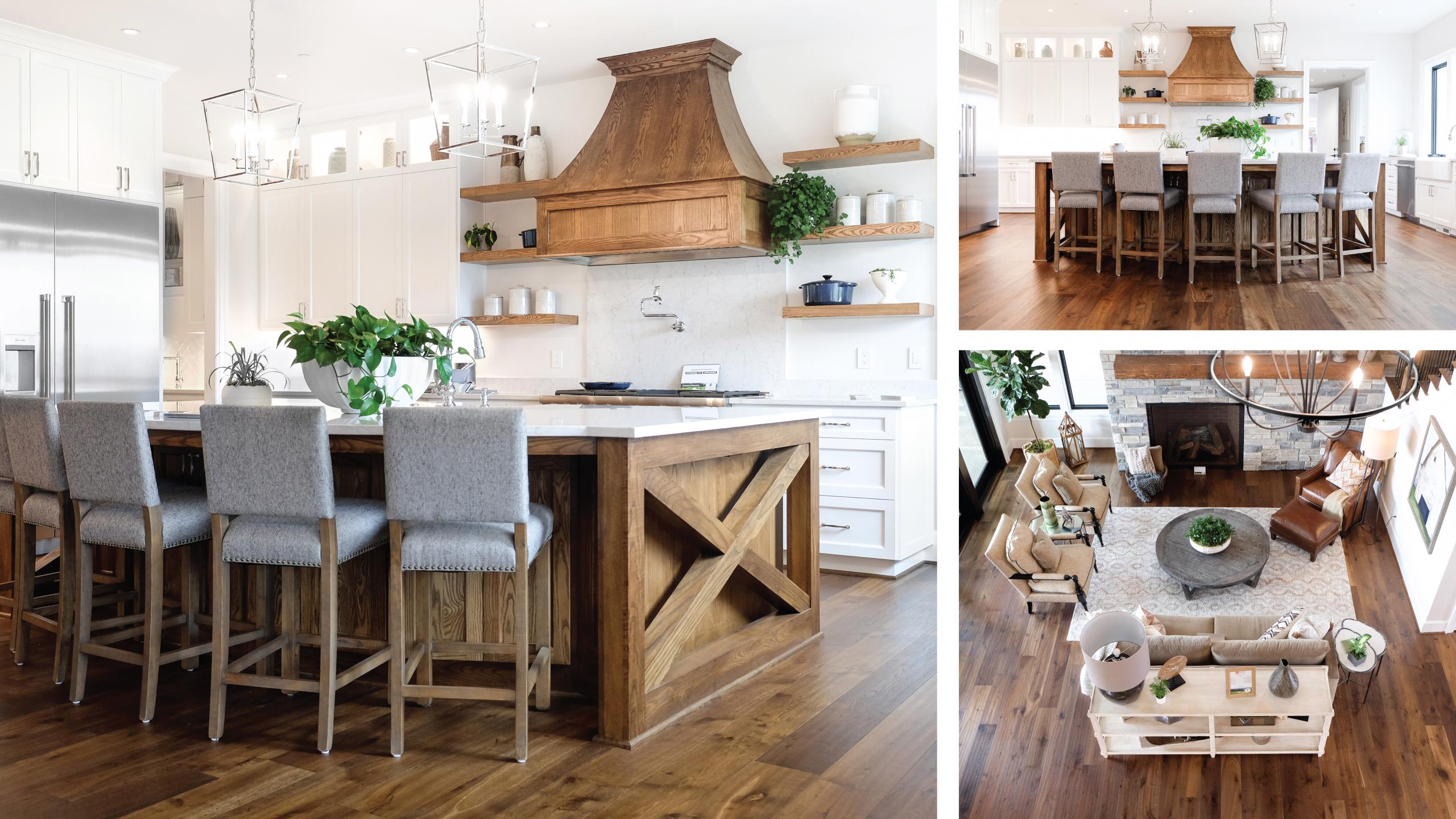 Sculpted Oak Grandview Gets Appointed To Fairway Manor In Portland
Each year we look forward to the beautifully crafted homes that make up the Street of Dreams in one of Portland's up and coming neighbourhoods. This year, Kentwood was lucky to be selected by Westlake Development and Tiffany Home Design for their modern English farmhouse – Fairway Manor. This home is a modern take on a classic style with plenty of luxurious details and grandeur that can be felt from the moment you step in the door.
A vaulted entryway welcomes you to the open concept living space where two-story windows show off stunning views of the golf course – It wasn't named Fairway Manor for nothing! Our Sculpted Oak Grandview takes a starring role as the flooring throughout the main living area, adding rich dimension to this elegant space. Rustic accents like custom stone fireplaces, and distinguished wooden hood fans give coziness and charm to spacious living quarters. Open stairs and walkways lead to the vaulted second floor where farmhouse themes like barn doors and shiplap enhance the character.
Another Street of Dreams has come to a close but I'm sure these talented teams are already dreaming up their next show stopping concept for next year. Until then!
To learn more about Sculpted Oak Grandview from Kentwood Originals click here.
To learn more about Westlake Development, Tiffany Home Design and Portland Hardwoods click here, here and here.
Photography by Bryony Wright.