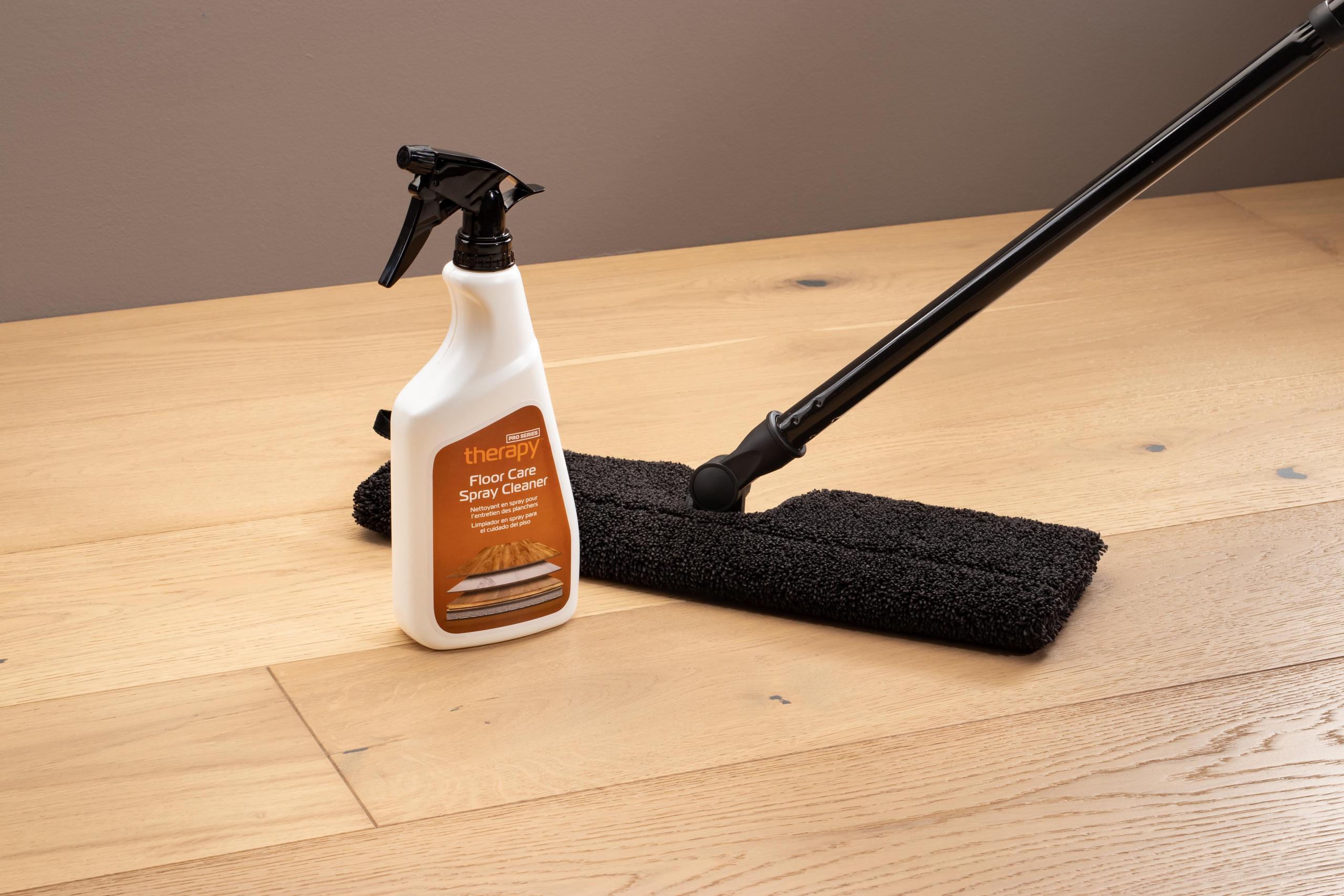 Care & Maintenance Products
Everything you need to keep your Kentwood floor looking its best. Shop Now.
Complete Care For Your Kentwood Floor
The Therapy Floor Care system was developed especially for Kentwood to provide an effective and easy to use cleaning solution for our floors.
The Therapy Spray Cleanser is specially formulated for use on all polyurethane finished hardwood floors. It is an easy to use, quick drying product that cleans simply and effectively with no rinsing or residue.
The Therapy Floor Care system includes the Spray Cleanser, a high performance aluminum mop with a three part handle and removable microfiber cleaning pad, and Cleanser Concentrate for easy refill of the cleanser bottle.
Therapy is also suitable for use on all Evoke and Abode flooring products. It is not for use on Couture collection products finished with Natural Oil or Hard Oil Wax finishes.
*We have recently had a name change from Kentwood Therapy to Pro Series Therapy. When you order this item, you will receive the new packaging with this order. Thank you for your understanding*
Scratch Repair & Touch Up Tools